Past Conference Report
We would like to thank all our wonderful keynotes, speakers, conference attendees, students, associations, media partners, exhibitors and guests for making Neuroscience 2018 a successful and splendid event.

AAC hosted the event of 6th International Conference on Neurology and Neuroscience during June 11-13, 2018 at Renaissance London Heathrow Hotel with the theme "Explore Contemporary advancements in Neurology and Neuroscience". Benevolent response and active participation were received from the Editorial Board Members of supporting International Journals as well as from the leading academic scientists, researchers, research scholars, students and leaders from the fields of Neurology and Neuroscience who made this event successful. `The conference was marked by the attendance of young and brilliant researchers, business delegates and talented student communities representing more than 18 countries, who have driven this event into the path of success. The conference highlighted through various sessions on current retroviral research.
Neuroscience 2018 witnessed an amalgamation of peerless speakers who enlightened the crowd with their knowledge and confabulated on various new-fangled topics related to the fields of Neurology and Neuroscience.
The meeting was carried out through various sessions, in which the discussions were held on the following major scientific tracks:
Dementia | Alzheimer Disease | Neurological Disorders | Neuro-oncology
Neurogenetics | Neurosurgery| Neuro Radiology and Imaging | Neuro Immunology
Neurodegeneration| Neurorehabilitation| Neurophysiology | CNS
The conference proceedings were carried out through various Scientific-sessions and plenary lectures. The conference was embarked with an opening ceremony followed by a series of lectures delivered by both Honourable Guests and members of the Keynote forum. The adepts who promulgated the theme with their exquisite talk were;
Saleem Abdulrauf | Walter E. Dandy Neurosurgical Society| USA
Babak Kateb | Society for Brain Mapping & Therapeutics | USA
Jack de la Torre | University of Texas | USA

David Truswell | Dementia Alliance for Culture and Ethnicity | UK

Alaa Abdelkarim Mohammed| ACE Cells Lab | UK
Jacqueline A. Hinds | Society of Emotional Intelligence | UK
The event enlightened various areas of Neuroscience, with Workshops and plenary lectures from the speakers of various universities and organizations like

Kounti F| BRINA Ltd | UK
Philip A McMillan | Doncaster and Bassetlaw NHS Trust |UK
Esperanza Hansen Gonzalez | Magnolia Park Assisted Living | USA
Soraya L Valles | University of Valencia | Spain
Nataliia O Melnyk | National O O Bogomolets | Ukraine
Reviews - AAC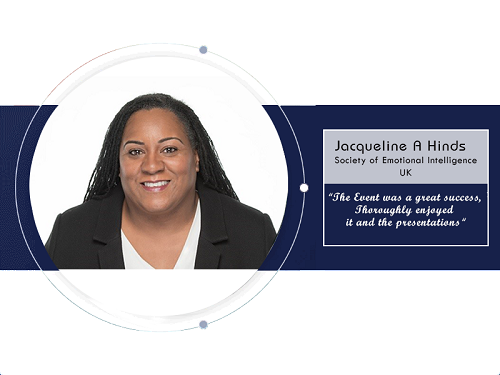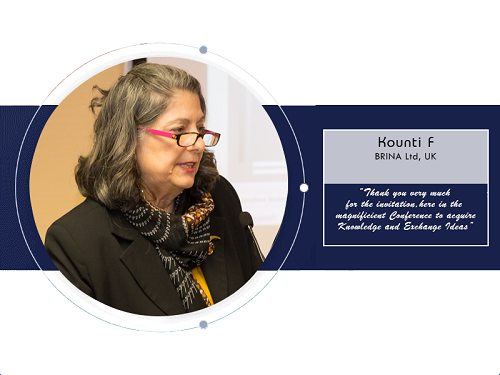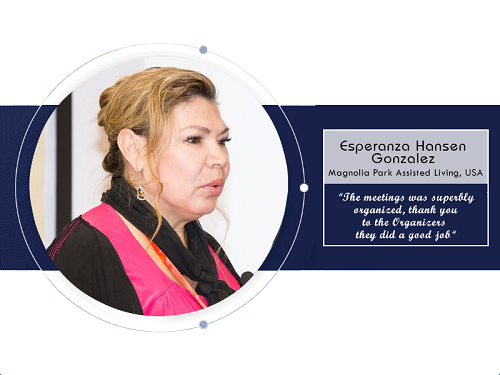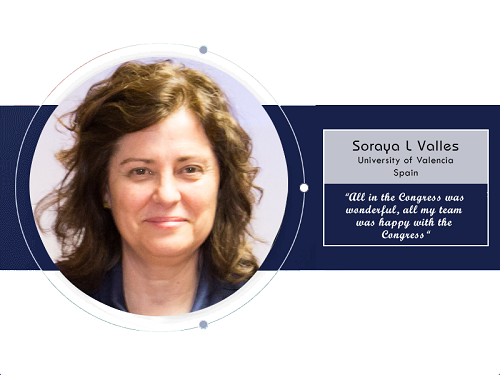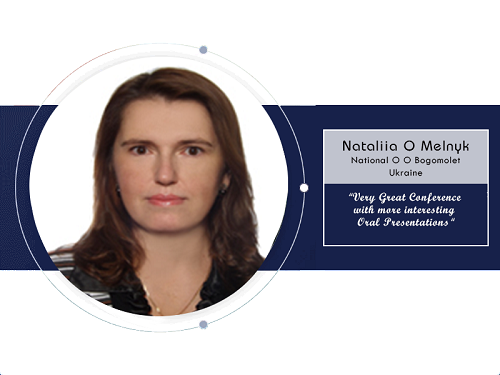 We are also obliged to various delegate experts, company representatives and other eminent personalities who supported the conference by facilitating active discussion forums. We sincerely thank the Organizing Committee Members for their gracious presence, support, and assistance towards the success of Neuroscience 2018. With the grand success of Neuroscience 2018, AAC is proud to announce the "7thInternational Conference on Neurology and Neuroscience" to be held during Feb 18-20, 2019 in Paris, France

Scientific Sessions
Session on: Neuroscience
Neuroscience is a developing discipline encompassing the study on Nervous System. Nervous system is made up of Brain and Spinal cord. Study on Neuroscience comprises experts of various fields grouping from molecular biology through to experimental psychology, as well as the fields of anatomy, physiology and pharmacology. Neuroscientists reconnoitre every constituent of nervous system and their functioning to develop drugs for treating neurological disorders. Disquisition on neuroscience provides insight for many areas of human endeavour.
Related: Neuroscience Conference | Neuroscience Congress | Neuroscience Events | Neuroscience Meetings | Neuroscience Conferences | Neuroscience workshop | Neuroscience Symposia
Related Associations & Societies: Society for Neuroscience,Social and Affective Neuroscience Society, British Neuroscience Association, Chinese Society for Neuroscience, German Neuroscience Society, International Behavioral Neuroscience Society (IBNS), EEG and Clinical Neuroscience Society (ECNS), Cognitive Neuroscience Society (CNS), Norwegian Neuroscience Society (NTNU), Federation of Neuroscience Societies of Latin America and the Caribbean (FALAN)
Session on: Neurodegenerative diseases
Neurodegenerative diseases damage the central nervous system causing rapid nervous system dysfunction. The most prevalent neurodegenerative disorders are Alzheimer Disease, Parkinson's Disease and amyotrophic lateral sclerosis. These diseases are characterized by deprivation of neuronal cell function and deterioration of nervous system structure. Neurodegenerative diseases occur primarily in mid- to late-life and the prevalence rate is expected to rise as the population ages. (By 2030, as many as 1 in 5 Americans will be over the age of 65.). Discourse on this topic will aid in Finding treatments and cures for neurodegenerative diseases.
Related: Neuroscience Conference | Neuroscience Congress | Neuroscience Events | Neuroscience Meetings | Neuroscience Conferences | Neuroscience workshop | Neuroscience Symposia
Session on: Alzheimer & Dementia-Sheding Spotlight
Alzheimer's Disease is a type of dementia caused by neurodegeneration in patients and complete loss of cognitive abilities and die prematurely. WHO's report states dementia is a major cause of death in the world. Alzheimer's disease has increased mortality rate in USA than breast and prostate cancer combined together. Discussion on this session involves finding cure and to ensure the awareness on dementia globally. Numerous dementia conferences were arranged to find cure for riddles behind this disease.
Related: Dementia Conference | Dementia Conferences | Alzheimer's Conference | Alzheimer's congress| Alzheimer's Conferences | Dementia workshop | Dementia Symposia
Related Associations & Societies: Dementia Society of America, Alzheimer's Disease International (ADI), Acoustic Neuroma Association, Aicardi Syndrome Foundation and Alliance for Aging Research, Alzheimers Association, Alzheimers and Related Disorders Society of India, ALS Association and ALS Therapy Development Institute, Alternating Hemiplegia of Childhood Foundation and Alzheimer's Drug Discovery Foundation
Session on: Neurological Disorders
The diseases and disorders that affect brain and nervous system are categorized under the umbrella term Neurological disorder. Neurological disorders are a vital cause of impairment and death worldwide. Despite great decrease in mortality rates from stroke and communicable neurological disorders, the expanding population enhanced the burden of neurological disorders globally over the past twenty-five years. Hence discussion on this session will facilitate the Policy makers and health-care providers to provide adequate services for the needy. Neurological disorders are more prevalent among the aged population. Since, considerable morbidity are occurred in various neurological disorder, significant attention is paid to disability and rehabilitation.
Session on: Neurological disorders Conference | Neurological disorders Congress | Neurological disorders Events | Neurological disorders Meetings | Neurological disorders Conferences
Related Associations & Societies : American Neurological Association (ANA), Ataxia Study Group, Association of Parkinsonism and Related Disorders, , Citizens United for Research in Epilepsy (CURE), British Epilepsy Association, The International Headache Society, The National Migraine Association (USA), Multiple Sclerosis International Federation, National Institute of Neurological Disorders and Stroke
Session on: Neurophysiology
Neurophysiology is the branch of neurobiology and physiology that exploits the functioning of nervous system. These studies are administered exploitation electrophysiological or molecular biological tools. Exploration of neurophysiology contributes eintricate description concerning the revolutionized anatomy of system, the motor response system, thought process and memory management system. An Investigation may also be created in neuromuscular physiology, neural mechanisms of upper nervous activity and current issues of neuroscience may also be conferred
Related: Neurophysiology Conference | Neurophysiology Congress | Neurophysiology Events | Neurophysiology Meetings | Neurophysiology Conferences | Neurophysiology workshop | Neurophysiology Symposia
Related Associations & Societies : Association of Neurophysiological Scientists, American Clinical Neurophysiology Society, Federation of European Physiological Societies (FEPS), The International Federation of Clinical Neurophysiology (IFCN), Canadian Society of Clinical Neurophysiologists (CSCN), British Society for Clinical Electrophysiology of Vision, Clinical Neurophysiology Society of South Africa, Turkish Society of Clinical Neurophysiology EEG-EMG, Association of Neurophysiological Technologists Australia (ANTA).
Session on: Neurogenetics
Neurogenetics is division of genetics involving study of the repercussion of genes on the structure and function of the brain and peripheral nervous system. The gathering addresses the unique ideas to treat neurogenetic diseases that would benefit the future generation. since the studies on neurogenetics concerns to genes that determine our individuality, as well as diseases and dysfunctions, exploration of normal and disordered genes in the nervous system requires further knowledge and thoughtful consideration. Exploring the genetic diseases would be Gene replacement, stem cells, and RNA silencing are new approaches in neurogenetic therapeutics.
Related: Neurogenetics Conference | Neurogenetics Congress | Neurogenetics Events|Neurogenetics Meetings | Neurogenetics Conferences | Neurogenetics workshop | Neurogenetics Symposia
Related Associations and Societies: The International Behavioural and Neural Genetics Society (IBANGS), German society of Neurogenetics, National Society of Genetic Counselors, The American Society of Human Genetics, Association for Clinical Genetic Science, Behavior Genetics Association, Human Genetics Society of Australasia, International Genetic Epidemiology Society
Session on: Neuropathology
Neuropathology is branch of neuroscience uncovering the pathological aspects of nervous system. The study explores the reaction of components of central and peripheral nervous system towards disease and traumatic causes. Discussion on neuropathology aims to enriching the knowledge on pathogenies of major nervous system diseases and disorders. Neuropathologists are extensively trained in examining tissues of the nervous system. They examine radiologic studies along with the tissue samples to determine whether the abnormal tissue is a tumor or whether it shows evidence of a disease that mimics a tumor.
Related: Neuropathology Conference | Neuropathology Congress | Neuropathology Events| Neuropathology Meetings | Neuropathology Conferences | Neuropathology workshop | Neuropathology Symposia
Related Associations and Societies: European Confederation of Neuropathological Societies (Euro-CNS), American Association of Neuropathologists, The International Society of Neuropathology, Canadian Association of Neuropathologists, British Neuropathological Society, Neuropathology Society of India, Migraine Action Association.
Session on: Neuroimmunology
Neuroimmunology is a sub division of neuroscience that deciphers the constant dialogue between the nervous and immune system. Rudimental understanding of neuroimmunology improves the basic and clinical knowledge on diseases resulted from the interaction between the nervous, immune and endocrine systems. Currently, major research in the field of immunology divulge the role of immune cells and immune mediators in the initiation and progression of specific neurological diseases, such as multiple sclerosis and Alzheimer's disease
Related: Neuroimmunology Conferences | Neuroimmunology Congress | Neuroimmunology Workshop | Neuroimmunology meetings | Neuroimmunology Events | Neuroimmunology Symposia
Related Associations & Societies: Myasthenia Gravis Association, International Society of Neuro immunology, The Japanese Society for Neuroimmunology, Indian Immunology Society, The Multiple Sclerosis Association of America, Multiple Sclerosis International Federation, Huntington's Disease Society of America and Hydrocephalus Association, International Dyslexia Association and International Essential Tremor Foundation, Peripheral Nerve Society.
Session on: Neuropsychiatry
Neuropsychiatry is a collaborative field of neurology and psychiatry. Being the progressive academic filed, it primarily focuses on psychological aspects of patients affected by neurological conditions. Deliberation on neuropsychiatry can constrict the morbidity rate and unnecessary investigations.
Related: Neuropychiatry Conference | Neuropychiatry Congress| Neuropychiatry Meetings | Neuropychiatry Conferences | Neuropychiatry workshop | Neuropychiatry Symposia
Related Associations and Societies: American Neuropsychiatric Association (ANPA), British Neuropsychiatry Association , Special Interest Group in Neuropsychiatry (SIGN), Royal College of Psychiatrists, Institute of Neurology , European Brain and Behaviour Society, American Board of Psychiatry and Neurology, American Osteopathic Board of Neurology and Psychiatry , Institute for Music and Neurologic Function , American Psychological Association
Session on: Neuro Radiology and Imaging
Neuroimaging facilitates the scientist to obtain the visual aspects of brain. The purpose of Brain imaging is to understand the association of ventures in certain brain areas and specific mental functions. Imaging of brain is especially used as a research tool in cognitive neuroscience and neuropsychology. Neuroimaging techniques have changed the way neuroscientists address questions about functional anatomy, especially in relation to behaviour and clinical disorders. Structural neuroimaging aids in Imaging structure of brain, whereas functional neuroimaging analyses the brain functions
Related: Neuroradiology Conference | Neuroradiology Congress | Neuroradiology Events | Neuroradiology Meetings | Neuroradiology Conferences | Neuroradiology workshop | Neuroradiology Symposia | Neuroimaging conference | Neuroimaging Workshop| Neuroimaging Events| Neuroimaging conferences
Session on: Neurosurgery
Neurosurgery is a first and foremost surgery discipline emerged as a result of an intensifying need for remarkable expertise in the surgical and non-surgical treatment of numerous diseases affecting the nervous system and supporting structures. Neurosurgery encompasses management of diseases of the skull, the brain, the pituitary and the spinal cord. Management of head and spinal injuries is a major challenge. Hence, it involves the Capability to assess, and the technical skills for the efficacious surgical treatment of congenital and acquired abnormalities. Added expertise in trauma and diseases affecting the nervous system that can be potentially prevented, alleviated or cured.
Related: Neurosurgery Conference | Neurosurgery Congress | Neurosurgery Events | Neurosurgery Meetings | Neurosurgery Conferences | Neurosurgery workshop | Neurosurgery Symposia
Related Associations & Societies: Congress of Neurological Surgeons (CNS), American Association of Neurological Surgeon (AANS), The American Board of Neurological Surgery (ABNS), Neurosurgical Society of America (NSA),World Federation of Neurosurgical Societies (WFNS).
Session on: Neuro Ophthalmology
Neuro-ophthalmology is an evolving subspecialty of neurology and ophthalmology. The visual pathways and the oculomotor system have direct connection with almost the entire length of the central nervous system. Hence, if we find any disorder in these functions, the extent and the location of the damage can be concluded with the help of neuro-ophthalmological assessment. Exploration on cutting-edge clinical research presentation on this field will provide novel therapies to treat neuro-ophthalmic diseases
Related: Neuro-Ophthalmology Conference | Neuro-Ophthalmology Congress | Neuro-Opthamology Events | Neuro-Ophthalmology Meetings | Neuro-Ophthalmology Conferences | Neuro-Ophthalmology workshop | Neuro-Ophthalmology Symposia
Related Associations & Societies: International Neuro-Ophthalmology Society (INOS), North American Neuro-Ophthalmology Society (NANOS), Asian Neuro-Ophthalmology Society (ASNOS), European Neuro-ophthalmology Society
Session on: Neurorehabilitation
Neurological rehabilitation is in many ways different from the other branches of neurology. Rehabilitation is a process of education of the disabled person with the ultimate aim of assisting that individual to cope with family, friends, work, and leisure as independently as possible. Neurorehabilitation especially focuses on Disability occurred due to neurological disorders. Thus, a key factor that differentiates rehabilitation from much of neurology is that it is not a process that can be carried out by neurologists alone, but necessarily requires an active partnership with a whole range of health and social service professionals. In short Scrutiny on relationship between various neural strategies, mechanisms of neural plasticity, and changes in behavior may facilitate the development of novel, more effective rehabilitation interventions for treating brain injury and disease.There is evidence of achieving a better outcome of neurorehabilitation with early initiation of treatment, high intensity, with specific goals and active therapies, and the coordinated work and multimodality of a specialized team.
Related Societies and Associations: World Federation for Neurorehabilitation, American Society of Neurorehabilitation, Southern African Neurological Rehabilitation Association
Related: Neurorehabilitation Conference | Neurorehabilitation Congress | Neurorehabilitation meetings | Neurorehabilitation Symposia | Neurorehabilitation Workshop
Session on: Neurofeedback
Reconditioning and retraining of the brain waves employing real time display electroencephalography (EEG) is termed as Neurofeedback. Neurofeedback also called as neurotherapy is a therapeutic tool that improves variety of health conditions. During the treatment, the EEG is recorded from a subject scalps which is further extracted into various components and fed to subjects in form of video and audio, where the subject should alter these parameters to attain more efficient mode of brain functioning. Recent studies reflecting evidenced-based efficacy proved this technique a more viable option for clinical intervention. Embedded with technology, EEG-biofeedback is non-invasive, drug-free, brain training system that aids the central nervous system (CNS) make the best use of your brain's natural resources.
Related: Neurofeedback Conference | Neurofeedback Congress | Neurofeedback meetings | Neurofeedback Symposia | Neurofeedback Workshop

Related Associations and societies: International Neurofeedback Organization, International Neuro feedback Organization, International Society for Neurofeedback and Research, Applied Neuroscience Society of Australasia, Association for comprehensive neurotherapy, Neurotherapy Associates, Neurotherapy research and development association inc, Brainwaves Psychologist and Neurotherapist, Institut Psycho Neuro.

Session on: Nursing In Neuroscience
Neuroscience nurses assists patient suffering from neurological conditions and disorders throughout their life and in all health care settings. In this session theoretical and empirical knowledge that underpins the practice of neuroscience nursing will be explored and critical decision-making skills in the planning and delivery of care will be promoted. There are many specialities encompassed in this field
Related: Neuroscience Nursing conference | Neuroscience Nursing conferences | Nursing conference |Neuroscience Nursing congress | Neuroscience Nursing meetings
Session on: Case Study and Ethical Issues
Exploitation of case studies paves path to discover the change of medical facts over the time. Case study enhances the critical thinking and serves as a platform to examine challenging hypotheses concerning neurological conditions and their treatment. The corresponding session will delineate the value of the case study methodology and its advantages in the field of Neurology and Neuroscience
Related: Neuro Conference | Neuro Congress | Neuro Events | Neuro Meetings | Neuro Conferences | Neuro workshop | Neuro Symposia
Related Associations & Societies: Society for Neuroscience, The Social and Affective Neuroscience Society, The British Neuroscience Association, Chinese Society for Neuroscience, German Neuroscience Society, International Behavioral Neuroscience Society (IBNS), EEG and Clinical Neuroscience Society (ECNS), Cognitive Neuroscience Society (CNS), Norwegian Neuroscience Society (NTNU), Federation of Neuroscience Societies of Latin America and the Caribbean (FALAN).
Market Analysis
Neurology is stream ofmedicine which deals with the disease and disorder in nervous system ranges from Alzheimer's disease toinfection and personality disorders Neuroscience is the studyof structure, function, physiology and genetics of the central nervous system.Neurological disorders affect about a billion people worldwide of all agegroups and in all geographical regions. WHO has reported that about 14% of people willsuffer in some neurological disorders in 2020.
The neuroscience global marketvalue is estimated to USD 28.42 billion in 2017. Rare neurological disordertreatment market worldwide has a spectacular growth record within 2017 to 2026where the revenues are poised to surpass about USD 12,000 million by the end of2026. According to Transparency market report (TME) five leading companiesbagged the maximum amount of revenue in Europe neurological disorder drugmarket in the recent past. The report prophesied that the neurological disorderdrug market increases at 6.4% CAGR in Europe during forecast tenure 2016-2024.
The surgical imaging market isestimated to grow at 6.0% CAGR to 2019 end. North America has been accountedfor largest share in global surgical imaging market which is followed by Europeand Asia.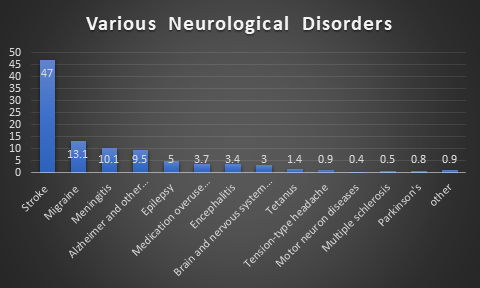 Europe Neurological Disorder Drug Market Revenue by Disorder
Ø Epilepsy
Ø Alzheimer's
Ø Parkinson's
Ø Multiplesclerosis
Ø Cerebrovasculardisease
Ø Others
European Neurological Disorder Market by Companies
Ø Merck& Co
Ø BoehringerIngelheim GmbH
Ø BayerAG
Ø AstraZeneca
Ø F-Hoffmann-La Roche Ltd
Ø TevaPharmaceutical
Ø NovartisAG
Ø GlaxoSmithKlineplc
European Neurological Disorder Market by Region
Ø NorthAmerica
Ø Europe
Ø China
Ø Japan
Ø MiddleEast & Africa
Ø India
Ø SouthAmerica
Ø Others
Welcome message
It is a matter of pride to bring to your notice that we are organizing the 7th International Conference on Neurology and Neuroscience during February 18-19, 2019 at Paris, France. Neuroscience 2019 welcomes everyone around the globe from driving colleges, research foundation, organizations, and all other interested candidate to encounter this peerless gathering. Neuroscience 2019 ultimate goal is to prepare neurology experts to provide patients with the best diagnosis, care, and management
This Conference shares an insight into the cutting-edge technologies and recent research that takes immense interest by the colossal and exuberant gathering of adepts, Student community, talented Doctors, brilliant and young researchers and business delegates.
The goal of this meeting is to bring multidisciplinary group of scientists and Medical professional together all over the world to share their break-through ideas on Neurology and Neuroscience which is the major contribution for the consilience and development of knowledge.
Neuroscience 2019 allows you, regardless of your personal expertise, to exchange opinions and gain network in all numerous aspects of your field. To this goal, multiple tracks have been provided and the gathering has been designed inorder to furnish contacts with leaders of several opinion who will pledge you the highest scientific level to each of the session.
Practicing neurologists can enroll at our unfolding events with fascination and enthusiasm. Through continuing medical education credits stay up-to-date on the latest developments in each aspects and neuroscience
Neuroscience 2019 reckons to facilitate the participants with
· Intriguing Keynote lectures
· Interactive Oral and Poster presentations
· Speculative Workshops
· Remarkable Neuro Exhibitions
· Extravagant Sponsorship opportunities
· Media partners and Collaborators