Past Conference Report
We would like to thank all our wonderful keynotes, speakers, conference attendees, students, associations, media partners, exhibitors and guests for making Neuroscience 2018 a successful and splendid event.

AAC hosted the event of 6th International Conference on Neurology and Neuroscience during June 11-13, 2018 at Renaissance London Heathrow Hotel with the theme "Explore Contemporary advancements in Neurology and Neuroscience". Benevolent response and active participation were received from the Editorial Board Members of supporting International Journals as well as from the leading academic scientists, researchers, research scholars, students and leaders from the fields of Neurology and Neuroscience who made this event successful. `The conference was marked by the attendance of young and brilliant researchers, business delegates and talented student communities representing more than 18 countries, who have driven this event into the path of success. The conference highlighted through various sessions on current retroviral research.
Neuroscience 2018 witnessed an amalgamation of peerless speakers who enlightened the crowd with their knowledge and confabulated on various new-fangled topics related to the fields of Neurology and Neuroscience.
The meeting was carried out through various sessions, in which the discussions were held on the following major scientific tracks:
Dementia | Alzheimer Disease | Neurological Disorders | Neuro-oncology
Neurogenetics | Neurosurgery| Neuro Radiology and Imaging | Neuro Immunology
Neurodegeneration| Neurorehabilitation| Neurophysiology | CNS
The conference proceedings were carried out through various Scientific-sessions and plenary lectures. The conference was embarked with an opening ceremony followed by a series of lectures delivered by both Honourable Guests and members of the Keynote forum. The adepts who promulgated the theme with their exquisite talk were;
Saleem Abdulrauf | Walter E. Dandy Neurosurgical Society| USA
Babak Kateb | Society for Brain Mapping & Therapeutics | USA
Jack de la Torre | University of Texas | USA

David Truswell | Dementia Alliance for Culture and Ethnicity | UK

Alaa Abdelkarim Mohammed| ACE Cells Lab | UK
Jacqueline A. Hinds | Society of Emotional Intelligence | UK
The event enlightened various areas of Neuroscience, with Workshops and plenary lectures from the speakers of various universities and organizations like

Kounti F| BRINA Ltd | UK
Philip A McMillan | Doncaster and Bassetlaw NHS Trust |UK
Esperanza Hansen Gonzalez | Magnolia Park Assisted Living | USA
Soraya L Valles | University of Valencia | Spain
Nataliia O Melnyk | National O O Bogomolets | Ukraine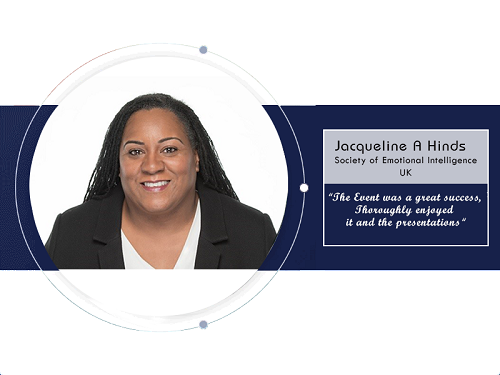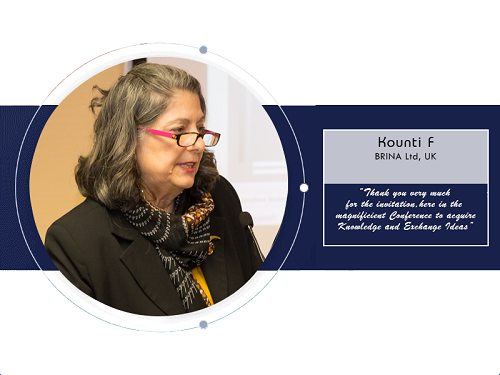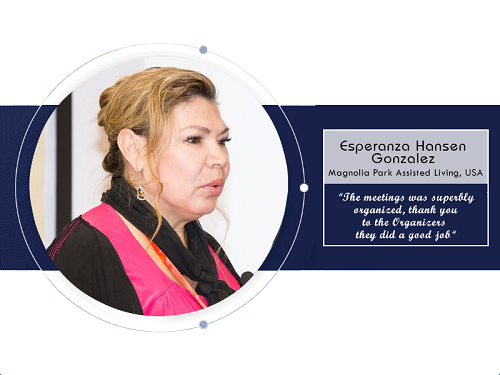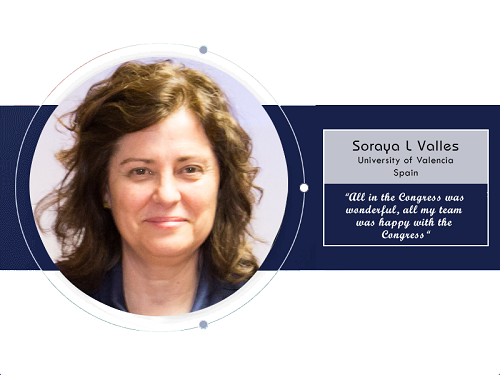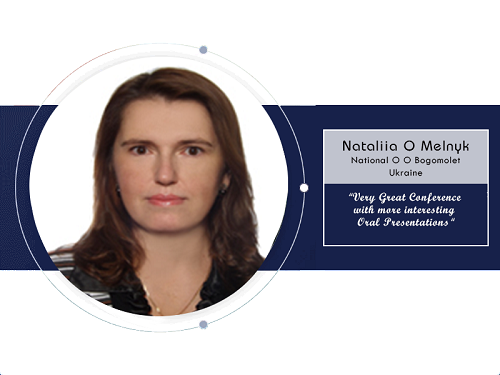 We are also obliged to various delegate experts, company representatives and other eminent personalities who supported the conference by facilitating active discussion forums. We sincerely thank the Organizing Committee Members for their gracious presence, support, and assistance towards the success of Neuroscience 2018. With the grand success of Neuroscience 2018, AAC is proud to announce the "7thInternational Conference on Neurology and Neuroscience" to be held during Feb 18-20, 2019 in Paris, France

Scientific Sessions
Session on: Neuroscience

Neuroscience is a developing discipline encompassing the study on NervousSystem. Nervous system is made up of Brain and Spinal cord. Study on Neuroscience comprises experts of various fields grouping frommolecular biology through to experimental psychology, as well as the fields ofanatomy, physiology and pharmacology. Neuroscientists reconnoitre every constituent of nervous system andtheir functioning to develop drugs for treating neurological disorders.Disquisition on neuroscience provides insight for many areas of humanendeavour.

Related: Neuroscience Conference | Neuroscience Congress | Neuroscience Events | Neuroscience Meetings | Neuroscience Conferences | Neuroscience workshop | Neuroscience Symposia

Related Associations & Societies: Society for Neuroscience,Social and AffectiveNeuroscience Society, British NeuroscienceAssociation, Chinese Society forNeuroscience, German NeuroscienceSociety, International BehavioralNeuroscience Society (IBNS), EEG and ClinicalNeuroscience Society (ECNS), CognitiveNeuroscience Society (CNS), NorwegianNeuroscience Society (NTNU), Federation of NeuroscienceSocieties of Latin America and the Caribbean (FALAN)

Sessionon: Neurodegenerative diseases

Neurodegenerative diseases damagethe central nervous system causing rapid nervous system dysfunction. The mostprevalent neurodegenerative disordersare Alzheimer Disease, Parkinson's Disease and amyotrophiclateral sclerosis. These diseases are characterized by deprivation of neuronalcell function and deterioration of nervous system structure. Neurodegenerativediseases occur primarily in mid- to late-life and the prevalence rate isexpected to rise as the population ages. (By 2030, as many as 1 in 5 Americanswill be over the age of 65.). Discourse on this topic will aid in Findingtreatments and cures for neurodegenerativediseases.

Related: Neuroscience Conference | NeuroscienceCongress | Neuroscience Events | NeuroscienceMeetings | Neuroscience Conferences | Neuroscienceworkshop | Neuroscience Symposia

Session on: Neurological Disorders

The diseases and disorders that affect brain and nervous system are categorized under the umbrella term Neurological disorder. Neurological disorders are a vital cause of impairmentand death worldwide. Despite great decrease in mortality rates from stroke and communicable neurologicaldisorders, theexpanding population enhanced the burden of neurological disorders globallyover the past twenty-five years. Hence discussion on this session willfacilitate the Policy makers and health-care providers to provide adequateservices for the needy. Neurological disorders are more prevalent among the aged population. Since, considerablemorbidity are occurred in various neurological disorder, significant attentionis paid to disability and rehabilitation.

Related: Neurologicaldisorders Conference | Neurological disorders Congress | Neurologicaldisorders Events | Neurological disorders Meetings | Neurologicaldisorders Conferences

Related Associations & Societies : AmericanNeurological Association (ANA), AtaxiaStudy Group, Association of Parkinsonism andRelated Disorders, , Citizens United for Research inEpilepsy (CURE), BritishEpilepsy Association, The International HeadacheSociety, The National MigraineAssociation (USA), Multiple SclerosisInternational Federation, National Institute ofNeurological Disorders and Stroke

Sessionon: Alzheimer & Dementia-ShedingSpotlight

Alzheimer's Diseaseis a type of dementia caused by neurodegeneration in patients andcomplete loss of cognitive abilities and die prematurely. WHO's report states dementia is a majorcause of death in the world. Alzheimer's disease hasincreased mortality rate in USA than breast and prostate cancer combinedtogether. Discussion on this session involves finding cure and to ensure theawareness on dementia globally. Numerous dementia conferenceswere arranged to find cure for riddles behind this disease.

Related: Dementia Conference | DementiaConferences | Alzheimer's Conference | Alzheimer'scongress| Alzheimer's Conferences | Dementia workshop | Dementia Symposia

Related Associations & Societies: Dementia Society of America,Alzheimer'sDisease International (ADI), AcousticNeuroma Association, Aicardi Syndrome Foundationand Alliance for Aging Research,AlzheimersAssociation, Alzheimers and RelatedDisorders Society of India, ALS Association and ALSTherapy Development Institute, Alternating Hemiplegia ofChildhood Foundation and Alzheimer's Drug Discovery Foundation

Sessionon: Neurophysiology

Neurophysiology is the branch of neurobiology and physiology that exploits the functioning of nervoussystem. These studies areadministered exploitation electrophysiological or molecular biologicaltools. Exploration of neurophysiology contributes eintricate description concerning therevolutionized anatomy of system, the motor response system, thoughtprocess and memory management system. An Investigation may also be created in neuromuscular physiology, neural mechanisms of upper nervous activityand current issues of neuroscience may also be conferred

Related: Neurophysiology Conference | NeurophysiologyCongress | Neurophysiology Events | NeurophysiologyMeetings | Neurophysiology Conferences | Neurophysiology workshop | NeurophysiologySymposia

Related Associations & Societies : Associationof Neurophysiological Scientists, American ClinicalNeurophysiology Society, Federation of EuropeanPhysiological Societies (FEPS), TheInternational Federation of Clinical Neurophysiology (IFCN),CanadianSociety of Clinical Neurophysiologists (CSCN), BritishSociety for Clinical Electrophysiology of Vision, ClinicalNeurophysiology Society of South Africa, Turkish Society of ClinicalNeurophysiology EEG-EMG, Association ofNeurophysiological Technologists Australia (ANTA).

Session on: Neurogenetics

Neurogenetics is divisionof genetics involving study of the repercussion of genes on the structure andfunction of the brain and peripheral nervous system. The gathering addressesthe unique ideas to treat neurogenetics diseases that would benefit the futuregeneration. since the studies on neurogenetics concerns to genes that determineour individuality, as well as diseases and dysfunctions, exploration of normaland disordered genes in the nervous system requires further knowledge andthoughtful consideration. Exploring the genetic diseases would be Genereplacement, stem cells, and RNA silencing are new approaches in neurogenetictherapeutics.

Related:Neurogenetics Conference | Neurogenetics Congress | Neurogenetics Events|Neurogenetics Meetings | Neurogenetics Conferences | Neurogenetics workshop | Neurogenetics Symposia

Related Associationsand Society: The International Behaviouraland Neural Genetics Society (IBANGS), Germansociety of Neurogenetics, National Society of GeneticCounselors, The American Society of HumanGenetics, Association for ClinicalGenetic Science, Behavior Genetics Association, HumanGenetics Society of Australasia, International GeneticEpidemiology Society

Session on: Neuropathology

Neuropathology isbranch of neuroscienceuncovering the pathological aspects of nervous system. Thestudy explores the reaction of components of central and peripheralnervous system towards disease and traumatic causes. Discussion on neuropathologyaims to enriching the knowledge on pathogenies of major nervous system diseasesand disorders. Neuropathologistsare extensively trained in examining tissues of the nervous system. They examineradiologic studies along with the tissue samples to determine whether theabnormal tissue is a tumor or whether itshows evidence of a disease that mimics a tumor.

Related: Neuropathology Conference | NeuropathologyCongress | Neuropathology Events| NeuropathologyMeetings | Neuropathology Conferences | Neuropathologyworkshop | Neuropathology Symposia

Related Associations and Society: European Confederation ofNeuropathological Societies (Euro-CNS), AmericanAssociation of Neuropathologists, The International Society ofNeuropathology, Canadian Association ofNeuropathologists, British NeuropathologicalSociety, Neuropathology Society of India,MigraineAction Association.

Session on: Neuroimmunology

Neuroimmunology is asub division of neuroscience that deciphersthe constant dialogue between the nervous and immune system. Rudimentalunderstanding of neuroimmunologyimproves the basic and clinical knowledge on diseases resulted from theinteraction between the nervous, immune and endocrine systems. Currently,major research in the field of immunologydivulge the role of immune cells and immune mediators in the initiation andprogression of specific neurological diseases,such as multiple sclerosisand Alzheimer'sdisease

Related: NeuroimmunologyConferences | Neuroimmunology Congress| NeuroimmunologyWorkshop | Neuroimmunology meetings| NeuroimmunologyEvents | Neuroimmunology Symposia

Related Associations & Societies: Myasthenia Gravis Association, International Society of Neuro immunology, The Japanese Society for Neuroimmunology, Indian Immunology Society, The Multiple Sclerosis Association of America, Multiple Sclerosis International Federation, Huntington's Disease Society of America andHydrocephalus Association, International Dyslexia Association and InternationalEssential Tremor Foundation, Peripheral Nerve Society.

Session on: Neuropsychiatry

Neuropsychiatry is acollaborative field of neurology and psychiatry.Being the progressive academic filed, it primarily focuses on psychologicalaspects of patients affected by neurological conditions.Deliberation on neuropsychiatry can constrict the morbidity rate andunnecessary investigations.

Related: Neuropychiatry Conference | NeuropychiatryCongress| Neuropychiatry Meetings | Neuropychiatry Conferences | Neuropychiatryworkshop | Neuropychiatry Symposia

Related Associations and Societies: American NeuropsychiatricAssociation (ANPA), BritishNeuropsychiatry Association , Special Interest Group inNeuropsychiatry (SIGN), RoyalCollege of Psychiatrists, Institute of Neurology , EuropeanBrain and Behaviour Society, American Board of Psychiatryand Neurology, American Osteopathic Board ofNeurology and Psychiatry , Institute for Music andNeurologic Function , American PsychologicalAssociation

Session on: NeuroRadiology and Imaging

Neuroimagingfacilitates the scientist to obtain the visual aspects of brain. The purpose ofBrain imaging is to understand the association of ventures in certain brainareas and specific mental functions. Imaging of brain is especially used as aresearch tool in cognitive neuroscience and neuropsychology. Neuroimagingtechniques have changed the way neuroscientists address questions aboutfunctional anatomy, especially in relation to behaviour and clinical disorders.Structural neuroimaging aids in Imaging structure of brain, whereas functionalneuroimaging analyses the brain functions

Related: NeuroradiologyConference | Neuroradiology Congress| NeuroradiologyEvents | Neuroradiology Meetings| NeuroradiologyConferences | Neuroradiology workshop| NeuroradiologySymposia | Neuroimaging conference| NeuroimagingWorkshop| Neuroimaging Events|Neuroimagingconferences

Session on: Neurosurgery

Neurosurgeryis a first and foremost surgery discipline emerged as a result of an intensifyingneed for remarkable expertise in the surgicaland non-surgical treatment of numerous diseasesaffecting the nervous systemand supporting structures. Neurosurgery encompasses management of diseases ofthe skull, the brain, the pituitary and the spinal cord. Management of head andspinal injuries is a major challenge. Hence, it involves the Capability to assess,and the technical skills for the efficacious surgical treatment of congenitaland acquired abnormalities. Added expertise in trauma and diseases affectingthe nervous system that can be potentially prevented, alleviated or cured.

Related: Neurosurgery Conference | NeurosurgeryCongress | Neurosurgery Events | Neurosurgery Meetings | Neurosurgery Conferences | Neurosurgeryworkshop | Neurosurgery Symposia

Session on: Neuro- ophthalmology

Neuro- ophthalmology is anevolving subspecialty of neurologyand ophthalmology. Thevisual pathways and the oculomotor system have direct connection with almostthe entire length of the centralnervous system. Hence, if we find any disorder in these functions, theextent and the location of the damage can be concluded with the help ofneuro-ophthalmological assessment. Exploration on cutting-edge clinicalresearch presentation on this field will provide novel therapies to treat neuro-ophthalmic diseases

Related: Neuro-Ophthalmology Conference| Neuro-OphthalmologyCongress | Neuro-OpthamologyEvents | Neuro-OphthalmologyMeetings | Neuro-OphthalmologyConferences | Neuro-Ophthalmologyworkshop | Neuro-OphthalmologySymposia

Session on: Case Studyand EthicalIssues

Exploitation of case studiespaves path to discover the change of medical facts over the time. Case studyenhances the critical thinking and serves as a platform to examine challenging hypotheses concerning neurologicalconditions andtheir treatment. The corresponding session will delineate the value ofthe case study methodology and its advantages in the field of Neurologyand Neuroscience

Related: Neuro Conference | Neuro Congress | Neuro Events | Neuro Meetings | Neuro Conferences | Neuro workshop | Neuro Symposia

Related Associations & Societies: Society for Neuroscience, The Social and AffectiveNeuroscience Society, The British NeuroscienceAssociation, ChineseSociety for Neuroscience, German Neuroscience Society, International BehavioralNeuroscience Society (IBNS), EEG and Clinical NeuroscienceSociety (ECNS), Cognitive Neuroscience Society (CNS), Norwegian Neuroscience Society (NTNU), Federation of NeuroscienceSocieties of Latin America and the Caribbean (FALAN).